Affinity Marketing Resources for you! Fall 2021
Here are images and content for use on your showroom's social media spaces to help you highlight the beauty and benefit of our Affinity bathtubs!  Download any images from here or the Affinity section of the site.  We have provided some suggested language to start with, add your own call to action and share this content in your social feed!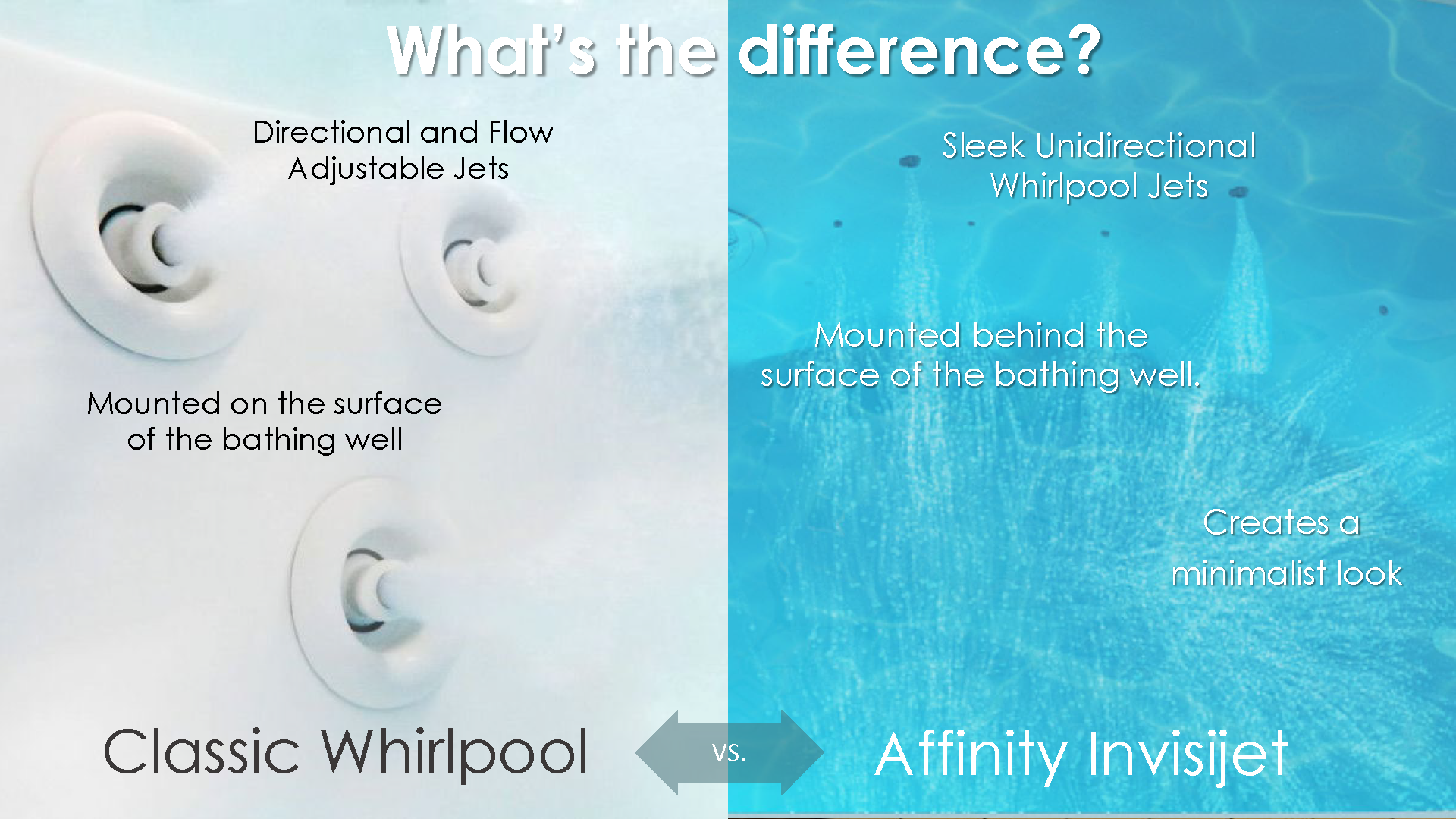 Sample Social Post Language
Wondering which Bathtubs are right for you?  Affinity bathtubs from Jetta feature Invisijets which surround the perimeter of the tub creating a grid of relaxation in the water. Experience the same caliber of sensation & hydrotherapy benefits as the classic whirlpool hydrotherapy with a different look and feel. Visit our showroom today to learn more!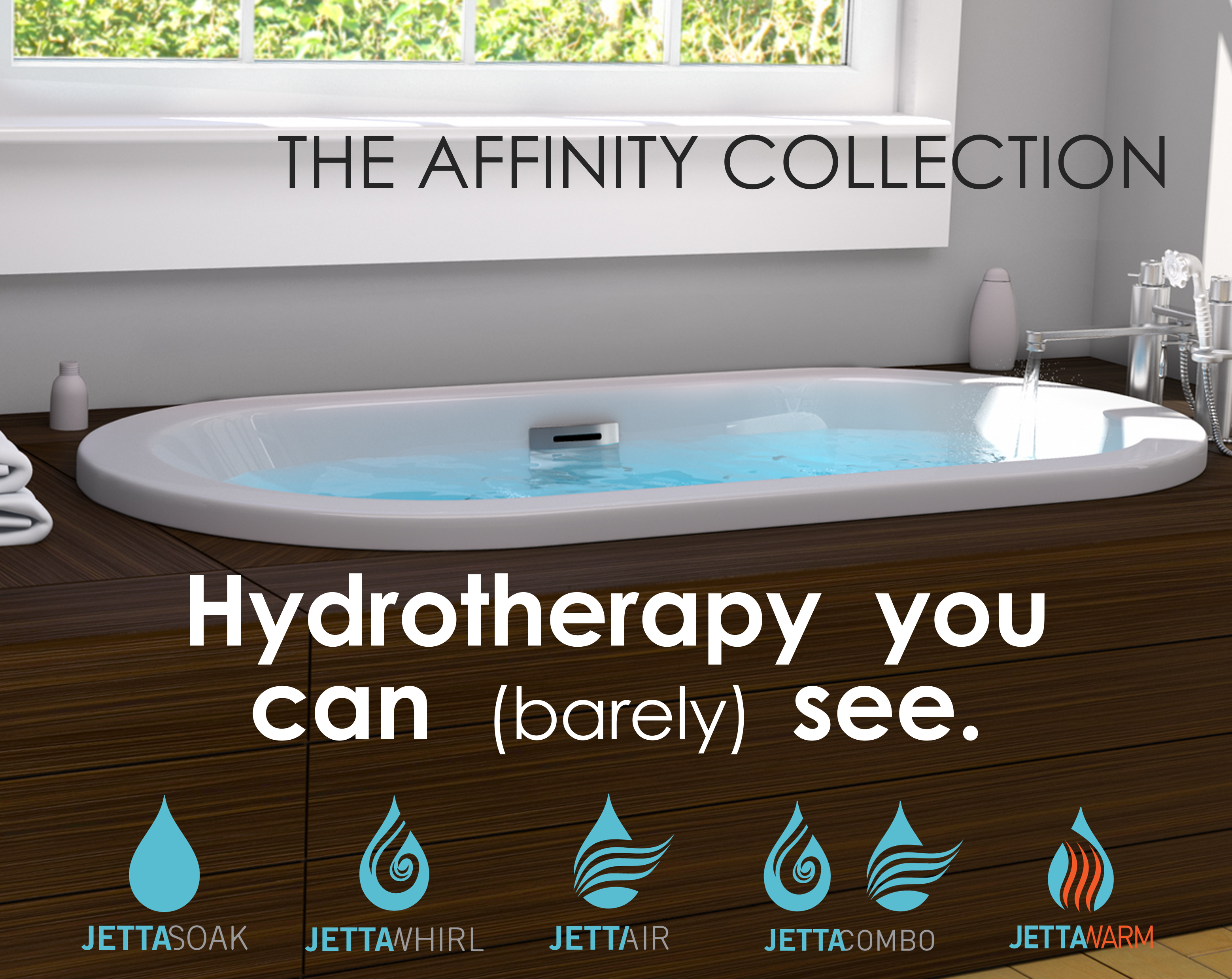 Sample Social Post Language
Affinity Bathtubs are available with more therapeutic combinations than ANY other Jetta tub. 
Whirlpool Invisijets surround the perimeter of the tub
Available with JettAir or Jetta Combo
You can add JettaWARM to one or both backrests!
A Multicolor LED come standard on all AIR or Combo Affinity tubs!