Shoulds, Shouldn'ts, Shopping Around, Showrooms … 
Questions To Ask Yourself Before You Start That Bathroom Remodel Project

You may be doing it yourself or simply getting yourself out of the contractors' way. Remodeling a small bathroom in a rental property, overhauling your own with a whole new vision, or launching into new construction with a blank canvas and an imagination full of ideas. Whichever path leads to the door of your new bathroom, one thing is certain: no matter what the square footage, the decisions you make now have a big impact on the outcome. 
 
Zach, Showroom Manager at Moore Supply Conroe in Houston, spends his days working with plumbers, designers, do-it-yourselfers, builders, and every type of customer with every type of bathroom; helping them find the solutions that not only suit their style but function optimally in their space. There's no magic formula or trade secret involved – it's really just a matter of asking the right questions and letting the answers guide you. We interviewed Zach to gain his insight on some of those questions. 
 
Is quick and convenient your priority? Or do you need professional advice? 
In today's on-demand, delivered-to-your-door retail world, there's no shortage on options for quick and convenient. Chances are there's a big box store down just about any street you choose, and if you can't find what you want there, a quick internet search will guide you to an online option where you can. "People are very familiar with the big box stores"; explains Zach, "They've probably been in them a dozen times, whether for plumbing, or lumber, or superglue. So it's a very easy transition when they're looking for plumbing to walk in there. And the online options are growing every year." But while the immediate gratification may be nice, what you won't have is access to is a professional who understands the technical aspects of what they're selling and a selection that extends beyond what sits on a shelf or in a digital store. "Typically, what you see on a shelf is only a small fraction of everything you can get. A showroom that specializes in plumbing can get their hands on just about anything. And not only can they find the item, they also know how much water you've got to have rushing through your valve to handle the shower with eight shower heads that you want." 
 
 
Do you know what you don't know? 
Picking out beautiful hardware and fixtures is fun. What isn't fun is discovering that the beautiful new bathtub you ordered doesn't fit in your beautiful new bathroom, or that your designer located the tub in a place that will require a major plumbing overhaul. "Before you jump into this, understand that you have a lot of decisions to make, whether it's flooring, accent tile, tub shape and size … all of these different things that you may not realize you need to consider", says Zach. And although online shopping certainly saves time, it could cost you time and frustration later if you don't know exactly what you're buying and why. "Online platforms make doing business really easy, and they're even getting better with returns and customer service", explains Zach, "but the big struggle I see some of my homeowners dealing with online is not being able to touch and feel anything before an expensive bathtub shows up on their doorstep." Taking a little extra time to visit a showroom could save you thousands of dollars in the end, just by having the opportunity to talk to an expert. "You can't really put a price on the value of being able to talk to someone who has done and experienced hundreds of remodels and new builds, who's watched the mistakes and the successes and can really advise you on the details." 
 
 
Where do you want to save the most – in time or money? 
If you're fortunate enough to have extra time on your hands, you can possibly save yourself money in the long run by doing the research, educating yourself, and taking the time to thoroughly sort through the options. Investing the extra time can go a long way toward staying on budget when your financial resources are limited. However, if time is what you're looking to save, you'll want to budget in the extra expense of hiring professional contractors. They can save you time in more ways than one. Explains Zach: "If you partner with a builder, a contractor, or a remodeler who's been through the process, that's going to take a ton of weight off of you. They can go into your existing space and advise you on the features, such as 'hey, you've got this wall right here. You may need to move that over here, and the tub for your drain needs to go back 12 inches to make this work'." The benefits of hiring a professional extend beyond doing the technical work; they're also take care of all the little things. "You have to consider whether you want to hire your own tile guy, plumber, and countertop guy, buy all of your supplies, return any parts that don't work … all of that." In the showroom, Zach sees every day how hiring a professional can make the entire process much more efficient and pleasant for everyone. "I really enjoy it when we all work together and the plumber gets involved on a deeper level than just letting the customer pick something and then figuring out how to make it work," Zach says. "When the homeowner comes in and picks everything out, then I can reach out to the plumber and say, 'here's what Mrs. Jones picked out. Here's all the specs, and the plumber can come back and ask me questions about installation, and he and I can work on that while Mrs. Jones just gets to wait and see the bathroom turn out perfectly. She doesn't have to be the one making those technical decisions and playing middleman. Let me do that." 
 
 
What kind of bather are you? 
It might sound like an odd question, but many people get so excited and drawn to the cosmetic look of a bathtub that they neglect to consider how they will actually use it. There's a lot more to the decision than simply whether to choose a drop-in or a freestanding or trying to replicate a look you saw on Pinterest or HGTV. "If you're a daily bather, you may not like a freestanding bathtub. The bathtub that might be right for you is the nice comfy drop-in with armrests and jets and the spray foam insulation that holds all the heat in", explains Zach. "You really need to understand if you're looking for a certain bathing experience or if you consider it more of an art piece." And for those who are unsure what they might consider a comfortable bathing experience, showrooms can be a great way to narrow it down. "Our showroom has tubs that you can sit down in and try out and that's huge", says Zach. "You may love the look of a rectangle tub but then you sit down and try it and because of your body type, you may discover that it's not the right shape for you. That's really important for someone who is a regular bather." 
Is a certain brand important to you? 
"One of the things I really enjoy about my job is I get to deal with the builder, the plumber, the homeowner who's building a $10 million+ home, and the person who is trying to remodel the bathroom in their home by themselves and under a budget;" says Zach of his never-a-dull-moment job in the showroom. "Being able to work with each type of person is a lot of fun." And with each personality comes the task of helping them figure out what is most important to them and which product will deliver that in a way that not only looks great but works great. "A lot of homeowners will walk in with Pinterest ideas. They have been browsing online and found a bathtub and love the curve to it and the placement of the faucet;" he continues, "Or they'll come in and are very brand specific. Either they've had plumbing fixtures in the past that worked really well for them or their builder says they have to buy a certain brand because that's all he or she will install. Whatever it is, they are coming to us with ideas and concepts, and they want our help to bring them to life." Because showrooms carry extensive lines that represents many brands, they can provide insight and expertise into why one brand may be better suited than another to deliver on the customer's end goal. 
  
The team at Jetta works hard to deliver the personalized service showroom representatives need to make sure the end customer gets what they want. "Whether it's a large-scale project where I'm dealing with a massive amount of tubs, or it's one tub, I need person-to-person communication and Jetta is really good at that", says Zach. "The other thing is, the tubs are well built and I don't have issues with them. I like selling things that I don't have to worry about. I know the quality, I know the workmanship, and I know it's going to come in and not going to be damaged or have warranty issues." 
As you're considering the details of your new bathroom, be sure to include Jetta products in your search. In a process where successful outcomes truly depend on asking the right questions, we want to be the brand that eliminates the questions of quality, dependability and great customer service. 
Ready to get started? 
Click Here To visit our showroom in Oklahoma
Click Here to visit our dealer locator and find a showroom partner near you!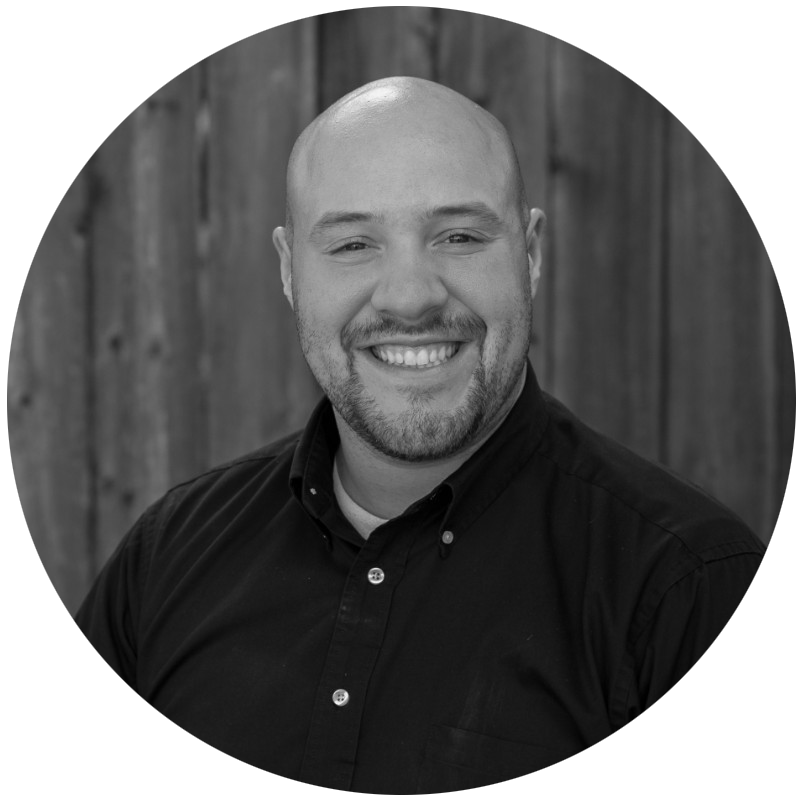 A big thank you to Zach, one of our valued Showroom partners in the Houston market. Zach enjoys his career in Wholesale Plumbing, working closely with Custom Home Builders, Designers, and Remodelers. With an in-depth technical knowledge of plumbing fixtures and shower systems, and an emphasis on Service and Relationships, Zach has influenced growth and experienced success in sales and team development.  When not at work, Zach is found spending time with his growing family - the most important thing in the world. 
To learn more about his Houston Moore Supply Showroom, click here!